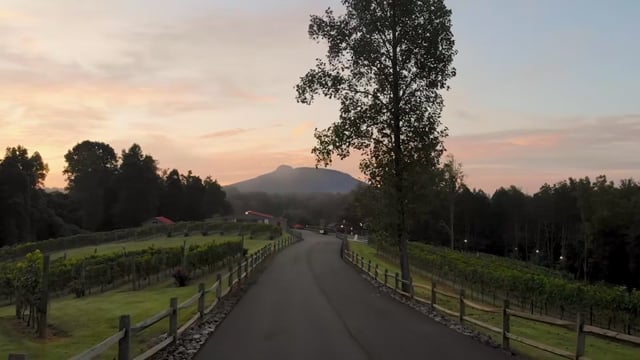 Nowhere will you find a winery
with the pristine beauty of JOLO.
About JOLO
JOLO, named after the two sons of Kristen and JW Ray, Joey and Logan, is located just 20 minutes north of Winston-Salem, nestled in the foothills of the Piedmont Region in Yadkin Valley, North Carolina. In the shadows of the majestic Pilot Mountain, JOLO Winery and Vineyards have set a new standard in the wine and hospitality industry.
JOLO offers various tasting and dining experiences, including Vertical tastings, Private Cuvee tastings, Reserve tastings, and our Traditional tasting. With world-class, internationally recognized wines and our Nationally Ranked End Posts' Restaurant, you are sure to have an exceptional experience for every occasion. JOLO provides exquisite indoor and outdoor seating for dining, along with group or private tasting options.
Our outdoor dining area features picnic tables, high-top bars, and community tables, all with a breathtaking view of Pilot Mountain. The dining room offers a sophisticated space to enjoy our luxurious lunch or dinner options. If you're looking for an extravagant venue for a larger group, consider our private, newly renovated Event Center. This multifaceted, upscale location is perfect for a rehearsal dinner, corporate event, holiday party, and any occasion where you want to create an exemplary experience.
As a veteran-owned, family-run business with decades of hospitality experience, JOLO strives to make each guest feel special and pampered. Due to JOLO being a sold-out venue, reservations are required.ned, family-run business, with decades of hospitality experience, JOLO strives to make each guest feel special and pampered. Reservations are required due to JOLO being a sold-out venue.
October 4, 2023 JOLO Winery and Vineyards Signs a Definitive Agreement to Acquire Raylen Vineyards Property.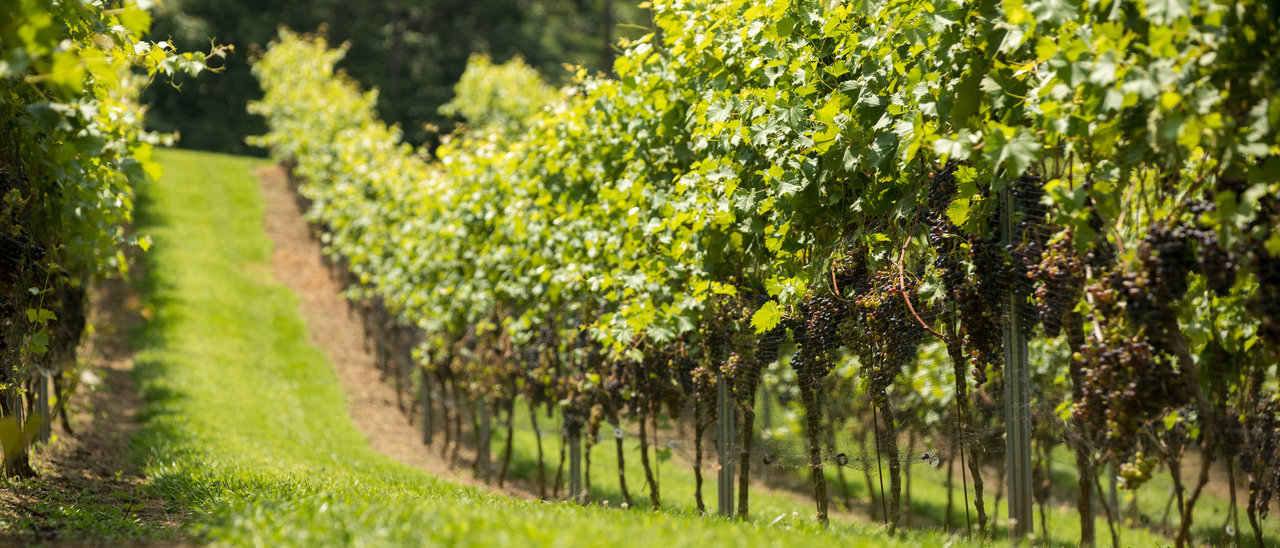 The vision for the 80-acre property is to showcase its natural beauty with a focus on the breathtaking views of Pilot Mountain and Cox Lake located on the property. The JOLO Winery and Vineyards Tasting Room and EndPosts Restaurant sits on an 80-acre property which showcases breathtaking views of the majestic Pilot Mountain. This parcel is part of the 235-acres, comprising 3 parcels, of the JOLO wine growing estate which boasts 80-acres under vine, making JOLO the largest wine grower in the state of North Carolina. Nowhere will you find a winery with the pristine beauty.
Varieties we grow in order of acres under vine, Cabernet Franc, Chambourcin, Cynthiana, Merlot, Traminette, Vidal Blanc, Petit Verdot, Sauvignon Blanc, Cabernet Sauvignon, Sangiovese and Marquette.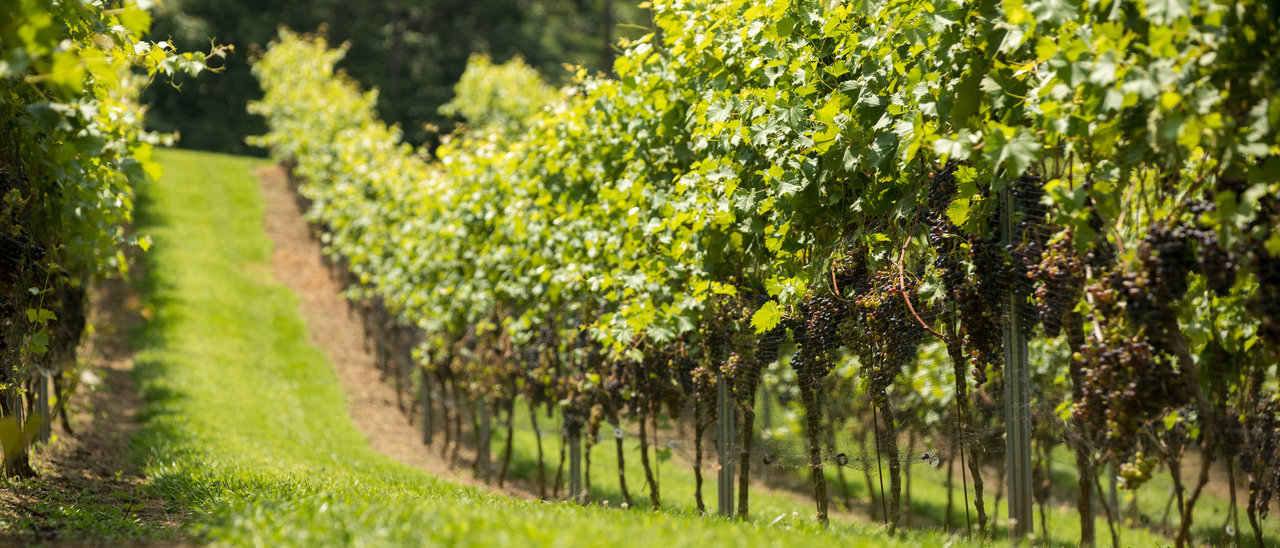 Pilot Mountain rises more than 2,400 feet above the rolling countryside of the upper Piedmont plateau. It boasts 3,703 acres of pristine State Park grounds which attracts over 400,000 visitors per year.

Coincidentally, Pilot Mountain was purchased from J.W. Beasly in 1968 by the State of North Carolina. To the native Saura Indians, the earliest known inhabitants of the region, Pilot Mountain was known as Jomeokee, the "Great Guide" or "Pilot." It guided both Native Americans and early European hunters along a north-south path through the area. The mountain was mapped in 1751 by Joshua Fry and Peter Jefferson, father of President Thomas Jefferson. Pilot Mountain became North Carolina's 14th state park in 1968.
The fruit varietals being grown in JOLO vineyards have been carefully selected based upon the rain, sun, temperature and soil type found in and around the Yadkin Valley and of course, the capriciousness of the spring time weather here in the Yadkin Valley. As European winemakers learned throughout the centuries, certain varieties thrive in certain climates. When properly paired, they provide a mesmerizing terroir that can only be duplicated in that area, with that variety.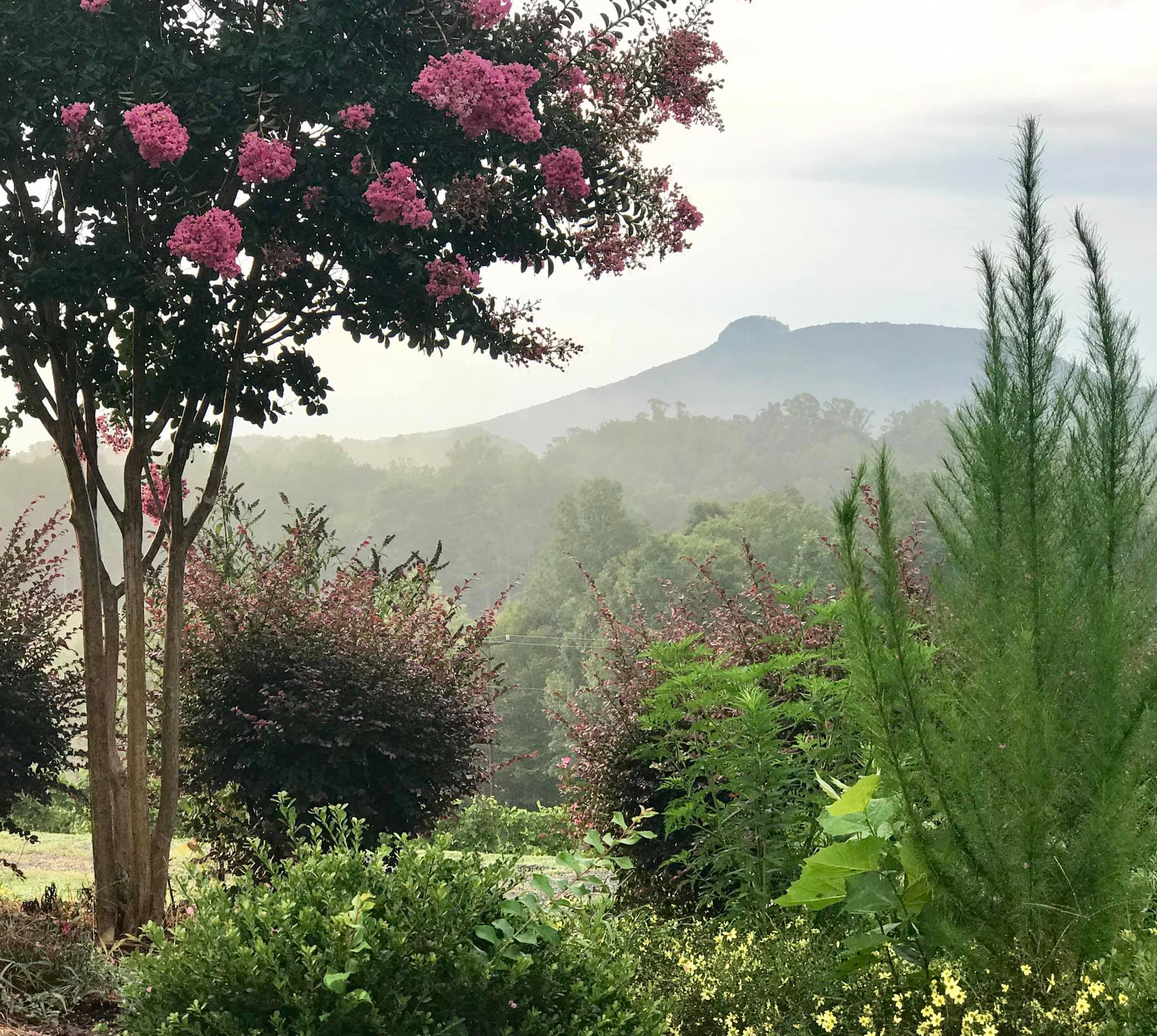 JOLO on a very selective basis, purchases other varieties from local vineyards committed to responsible farming. JOLO only purchases the best fruit available for blending and extending our product line to provide our guests wines filled with style & finesse that pay homage to the JOLO label.