JOLO Wins the Olympics!
---
 The Jefferson Cup Invitational has celebrated its twentieth year as the only competition that honors the best of the best among wineries from all of America's wine regions. Each year we select great wines from across America; the 2019 competition included wines from twenty-seven states.

Many people have begun to call the Jefferson Cup Invitational, the "Olympics" of wine competitions.
This competition is not open to every winery willing to submit an entrance fee. Rather we select the best of the best, culled from tastings and competitions in America throughout 2019.

Although many expect California to dominate the awards, Jefferson Cups were won by ten other states as well: Colorado, Iowa, Kansas, Michigan, Missouri, New York, North Carolina, Ohio, South Dakota and Texas.

The fifty-nine Jefferson Cup Nominees included wines from fifteen states. They were tasted by the entire group of twenty judges. Out of those honored wines, the judges collectively picked thirty-six wines to be awarded the Jefferson Cup.
---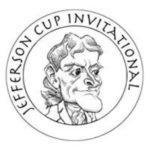 "While many competitions insist upon selecting a pre-ordained number of sweepstakes winners, our judges are allowed to find the top wines, whether there are only one, two or three, or even NO winners in some categories, as has happened"
-Doug Frost
Jefferson Cup Invitational Founder
---

2018
Pilot Fog
Jefferson Cup Winner
Unfortunately, due to high demand our 2018 Pilot Fog is not able to be purchased because of the scarcely low inventory.
Pilot Fog is currently being poured for tastings, to share its beautiful story with our new guests. Wine Club members are allowed to purchase (1) bottle in person at the tasting room.
Keep on the look out for the 2019 Vintage! Coming in 2020.
(Rumor has it – It just may be the BEST Pilot Fog winemaker JW Ray has ever made)